Silicone additives
Thanks to WACKER CHEMIE's additives, specific properties of silicone rubber can be improved or changed to meet specific requirements. Additives added directly on the rolling mill or in the mixer allow the silicone to be adapted to a given specification.
The ELASTOSIL® AUX additives improve the heat stability, fire resistance and anti-adhesion properties of the ELASTOSIL® silicone. Other additives are also available to give special properties such as magnetizability and x-ray opacity. With the ELASTOSIL® FL and PT series pigment pastes, silicone articles can be produced in almost any color possible.
On the other hand, ELASTOSIL® Color Paste FL UV Fluorescent pigments were created especially for fluorescent marking of details made of addition silicone. Coatings or molded silicone parts colored with this new pigment paste give a deep blue-violet glow when exposed to UV light. Silicone processors can take advantage of this property to automate production line quality control systems.
Below we present a list of available pigments from the ELASTOSIL® FL and PT series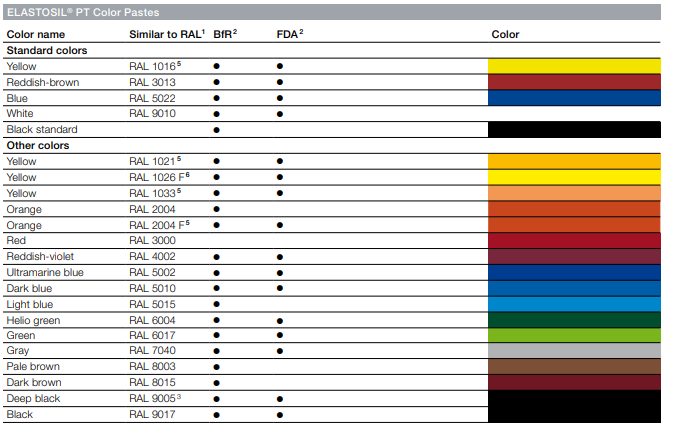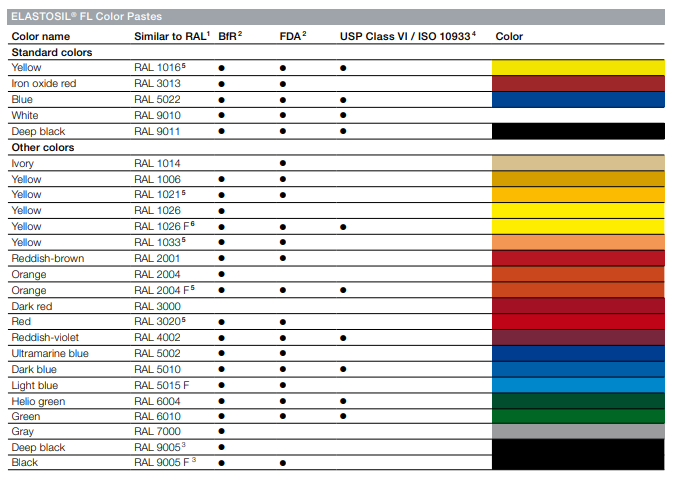 WACKER CHEMIE

also supplies thermal stabilizers to improve the resistance of HTV silicone to hot air: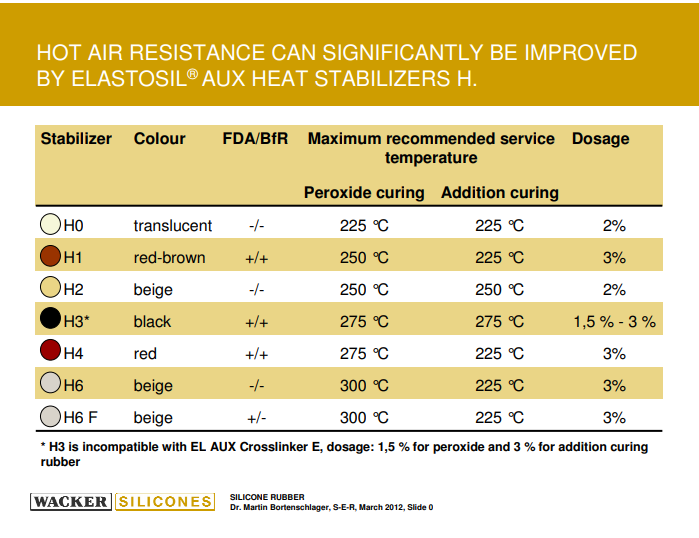 Of course, for the silicone to cure properly, the highest-quality, dedicated

ELASTOSIL® AUX Crosslinker

is required. We divide them into two groups:
ELASTOSIL® AUX Crosslinker E

is intended for non-pressure vulcanization, e.g. for extrusion of hoses, profiles and similar products.

ELASTOSIL® AUX Crosslinker C1 and C6

– designed for pressure vulcanization and production of molded parts.

Some applications are related to combining silicone with other materials (eg. a metal) in the vulcanization process. In this case, it is necessary to use dedicated adhesives. WACKER CHEMIE offers a special product lines designated as

AUX ELASTOSIL® Primers G

which function as adhesion promoters between silicone elastomers and other substrates such as metals, glass and thermoplastics.

ELASTOSIL® AUX PRIMERS G

are solvent based and contain a mixture of reactive silanes and siloxanes.
Special features of ELASTOSIL® AUX PRIMERS G
Provide excellent adhesion to various surfaces.

They are solvent based – available in different viscosities for different application techniques such as dipping, brushing or spraying.

Further dilution in organic solvents is possible.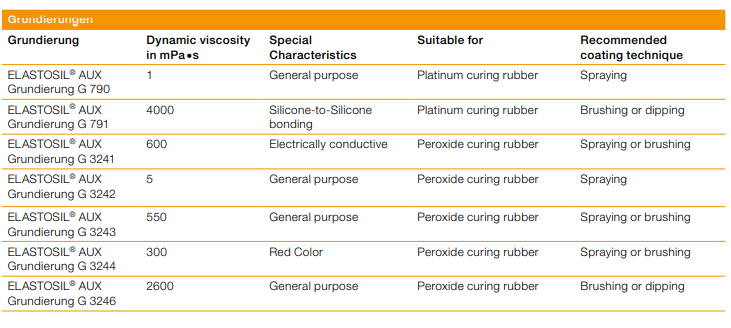 Some applications require cold connecting. In this case, we offer one-component

ELASTOSIL®

adhesives: